CEO Updates
EDAWN announced in a press conference last week, New Deantronics (ND), an international, medical device technology manufacturer, which is establishing its U.S. facility in the Spanish Springs Business Center in Washoe County.
 The company is breaking ground on a purpose-built 200,000 sq. ft. facility for research/development and manufacturing. The facility will also include a medical device incubation center for local medical device start-ups. New Deantronics estimates they will invest more than $40 million for construction and 
equipment and will generate over 200 new jobs. 
Here is 
the Press Release.
The EPIC Report with actual numbers updated. RCG Economics has updated the chart using the most recent census numbers with seasonal adjustments.  While very close to projections, given the anticipated growth this year, we expect to exceed the projections by the end of this year.  Actual numbers graphs.
Here is the latest RGJ article:
Time to Protect Our Community – WC1
 – On the first anniversary of Hurricane Harvey, which caused more than $125B in damage and resulted in the loss of 88 lives, 85% of Houston area voters backed the issuance of $2.5B in bonds that will fund critical flood-control projects. Why did they wait until this latest catastrophe to address their critical flood-control needs when their region has a history of catastrophic flooding? I guess that is the same question we will be asking ourselves if we do not pass WC-1 this November.   
Here is the full article
.
EDAWN articles, published in the RGJ, are stored on our website.
 Here is the 
link
 to the library.
Business Development Updates
The Business Development team announced two new companies and corporate headquarters relocating to Reno.
SendCutSend (HQ), titanium aircraft parts manufacturer, 25 jobs, Reno
"Confidential" (HQ), battery distributor, 53 jobs, Reno
The New Deantronics press conference was held on September 25th. Jane Liu, CEO, New Deantronics, revealed details of a new $40 million medical device technology campus and 200 jobs. 
Here is the Press Release. 
The Business Development team hosted 10 site visits in September, including several technology-related and advanced manufacturing companies that are evaluating a move to Nevada and 20 new leads and projects were added to the pipeline.
Stan Thomas attended the Industrial Asset Management Council in Philadelphia to meet with 29 site consultants. IAMC is the leading association of industrial asset management and corporate real estate executives, suppliers, service providers, and economic developers.
Partner Updates
Join Awaken's 7th Annual Banquet & Silent Auction on Saturday, Nov. 3, at the Peppermill Resort & Spa, Tuscany Ballroom from 5-9pm.  If you have attended in prior years, welcome back!  If this is your first time, they would be pleased to have you join them and hope your heart is moved by your experience at the banquet! Go here for more information or to purchase tickets.
Attention employers looking for talent with Mechatronics certifications! WNC just awarded eight students a Seimen's Mechatronics Level 1 Certificate.
 For more information or to learn more about WNC's Applied Industrial Technology and Mechatronics Program, 
go here
.
The cost for higher education influences student's enrollment, persistence and completion decisions, and those who are awarded financial aid have a much higher likelihood of attending College or a University.
 On October 1st, Truckee Meadows Community College kicked off the FAFSA (Free Application for Federal Student Aid) Completion Challenge to encourage students to take advantage of this opportunity to qualify for financial support. Whether you are a student, parent, or friend of a young adult, you may want to look into this great program! 
For more information, go here
.
The Stat Pack is a monthly business e-report, co-authored by Mike PeQueen of HighTower Las Vegas and John Restrepo of RCG Economics, with input from Brian Bonnefant of UNR. 
It combines important metrics relevant to business decision makers and financial commentary on current issues facing the Nevada economy. 
The Stat Pack
 features data and dialogue about the Southern and Northern Nevada economies.  
Here is latest Fact Pack!
Major Investor of the Week
Elemental LED, a leading U.S. based engineering and  technology company, is the largest provider of low-voltage linear LED lighting solutions in North America.
EDAWN Events
Don't miss out! Register now for the 7th Annual EDAWN Existing Industry Awards, to be held on Thursday, October 18, 2018, at the Grand Sierra Resort. Give your support to the many existing companies that provide employment to thousands of Nevadans and contribute significantly to our region's economic vitality. Join us to show your appreciation for the existing employers in Northern Nevada.
Thank you to our Title Sponsor: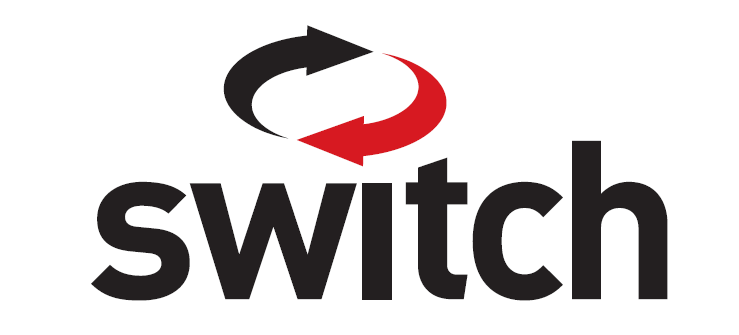 Thank you to our EIA Sponsors:
Food Sponsor: Plumas Bank
Beverage Sponsor: Brycon Corporation
Award Sponsor: Stark & Associates
Program Guide Sponsor: CliftonLarsonAllen LLP
______________________________________________________________________________________
SAVE THE DATE!
"EDAWN's State of the Economy – Economic Update Luncheon"
Thursday, February 7, 2019
Atlantis Casino Resort
11:30 am – 1:30 pm
Invitations will be emailed as the event nears