CEO Updates
Congratulations and Help!  
In an effort to help address the affordable housing issue in our community, Par Tolles, Allison Gorelick and the Community Foundation, under the leadership of Chris Askin and Jim Pfrommer, worked closely with the Reno City Council, staff with a host of community supporters to help the underserved working members of our community find housing.  The Village on Sage Street is an answer to this challenge.  The transitional housing project will cost more than $8M with almost $6M covered by loans, in-kind support or funding – 
The remaining $2M is where we need your help! 
Without this housing these people will be homeless, so please go to this link and see how you can help. 
Here is their website.
KUNR, Aug. 28 – In 2013, the entrepreneurial landscape in Northern Nevada was a barren desert. 
Only recently removed from being rocked by the Great Recession, Reno-area startup companies brought in just a few dozen jobs and fairly little venture capital, roughly $2 million that year. Now, halfway through 2018, regional startups have already poured in 210 new jobs and raised a whopping $24 million in capital and are on pace to easily surpass the $35 million in capital raised by area startups in all of 2017.  Not only is the ecosystem trending upward, but it's showing no signs of slowing down. Here is the story:  
Northern Nevada's Startup Ecosystem Growing Strong
Congratulations to Ash Parr, CEO of one of our local startups, Fit Shuffle.  Not only is he a successful entrepreneur but he is a world class competitor when it comes to Taekwon-Do.  He recently brought home two Gold medals from the World Championships in Argentina!  – Thanks for making Reno-Sparks Nevada and Team USA proud!
Orbital Reflector – Puts The Nevada Museum of Art and Reno / Sparks On The International Radar.
 The Museum is working  with contemporary artist Trevor Paglen to send a satellite sculpture into orbit on a SpaceX Falcon 9 rocket this fall. The project titled 
Orbital Reflector
, is the Museum's "icon to STEAM education" according to their CEO, David Walker. The New York Times, The Economist, the PBS NewsHour, and WIRED magazine are just a few of the media outlets that have covered Orbital Reflector during the past several months. At EDAWN, we cannot overstate the PR value of international arts stories like these.
SierraDailyNews.Com – NV Continues Economic Boom Outside Hospitality Industry – Nevada's economy has made a major shift from the hospitality-focused industries of the pre-recession era to a much more diverse mix.
 The State of Nevada is seeing the biggest growth in what experts are calling the big four: manufacturing, logistics, information technology, and healthcare. It's a whole different slate of businesses for the state, and economic experts are happy to see it.
Golden Knight of the Round Table – What is Reno Ice?
 With Northern Nevada's thirst for hockey being real and strong, the passion and support behind it within the community is powerful and that has led to Reno Ice, but what is it?  Reno Ice is going to be the central hub in Northern Nevada as the premiere ice skating and hockey facility for the region.  The facility itself will bring, to our community, a quality facility for winter sports training, on a daily basis. 
Consider financially supporting this effort.
 Here is the article:  
Golden Knights: What is Reno Ice?
The EPIC Report with actual numbers updated. RCG Economics has updated the chart using the most recent census numbers with seasonal adjustments.  While very close to projections, given the anticipated growth this year, we expect to exceed the projections by the end of this year.  Actual numbers graphs.
Housing remains a concern: The chart below shows the number of permits for new housing units (including apartments and condos) pulled in the past few years, compared to the goal of 6,000 per year. Note that 12 years ago, in 2005, we were over 6,700 permits.  The 6,000 units a year goal just meetsthe projected demand for housing, so  as of July, we are well off the goal.
Here is the latest RGJ article:
Go Tesla – Our Home Team – Changing the World While Investing in Nevada's Future! 
On a weekly basis, I get questions on the viability of Tesla. "Someone" told "someone" there are layoffs planned, or some national media story or blog highlights a mishap of some sort – My response is normally, "have you been out there lately?" Anyone that has been to the Gigafactory in the past year knows that Tesla is doing just fine. In fact, what you may not know from all the negative media is that they are well on their way to accomplishing their mission "to accelerate the world's transition to sustainable energy" and recently launched their program to support public education in the state. 
Here is the full article
.
EDAWN articles, published in the RGJ, are stored on our website.
 Here is the 
link
 to the library.
Business Development Updates
The Business Development team closed two companies (with headquarters) in August for a combined addition of 367 new jobs, two headquarters and over $3.3M capital equipment investment.
Champion Windows (manufacturing), 240 jobs, avg wage $21/hr.
Confidential (technology), 127 jobs, avg wage $30.01/hr.
SAVE THE DATE Sept. 25th to attend an important press conference and company announcement. More details and invitations going out soon. 
The BD Team is representing 5 companies for incentives at the upcoming GOED Board meeting later this month.
Partner Updates
Elemental LED
 – You're invited to celebrate the Grand Opening of the newly built Reno headquarters.
Meet the team and check out the new vibrant and collaborative workspace! Enjoy hors d'oeuvres, cocktails, and raffle prizes. The open house takes place on Tuesday, September 18th at 4:00 pm located at 885 Trademark Drive, Suite 200, Reno. 
Please remember to RSVP!
Here is the flyer for more information.
A Construction Career Day, presented by BuildNV.org is being held on Thursday, September 27th at the Reno-Sparks Convention Center to help students learn more about professional career opportunities in the industry.
 To sponsor, exhibit, or learn more, 
see their flyer here
.
The Stat Pack is a monthly business e-report, co-authored by Mike PeQueen of HighTower Las Vegas and John Restrepo of RCG Economics, with input from Brian Bonnefant of UNR. 
It combines important metrics relevant to business decision makers and financial commentary on current issues facing the Nevada economy. 
The Stat Pack
 features data and dialogue about the Southern and Northern Nevada economies.  
Here is latest Fact Pack!
Major Investor of the Week
Sierra Integrated Systems, Inc. – Full-service provider of all low voltage systems for residential and commercial customers. Systems include audio-video, lighting control, motorized shading and security.
EDAWN Events
SAVE THE DATE! – EDAWN's 7th Annual Existing Industry Awards – Plan to be a part of our celebration as we recognize the many great companies who are the foundation of our local economy. The EDAWN Existing Industry Awards, will be held on Thursday, October 18th, at the Grand Sierra Resort.
Thank you to our Title Sponsor: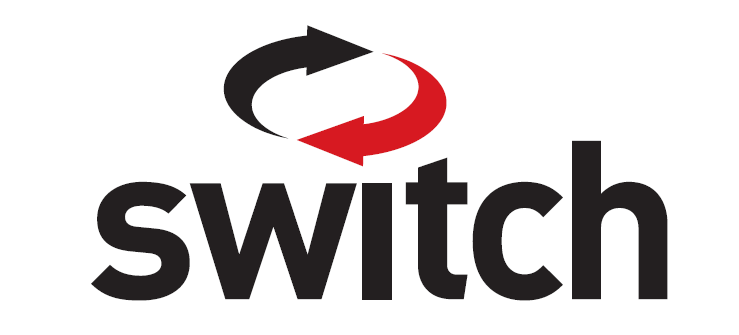 Thank you to our EIA Sponsors:
Food Sponsor: Plumas Bank
Beverage Sponsor: Brycon Corporation
Award Sponsor: Stark & Associates
Program Guide Sponsor: CliftonLarsonAllen LLP