Business Retention | Expansion 
Get Ready To Rally For Your Favorite Company!
  Registration is open for the 7th annual EDAWN Existing Industry Awards. Please join us in this celebration of the success and accomplishments of the many outstanding companies that make up the backbone of our regional economy…our existing Primary companies. 
Go here to view the Nominee list!
Mark your calendars for Thursday, October 18th, at the Grand Sierra Resort
. Don't forget your rally towel! 
Register now!
Thank you to our Title Sponsor: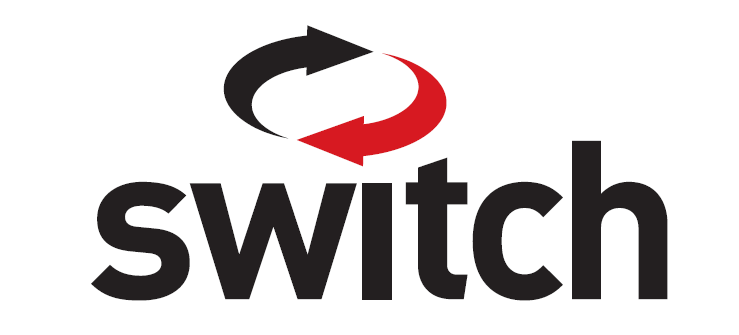 The team got off to a great start in August with 17 company visits, and assistance was provided to 12 of the 17.
 The companies visited forecast the creation of 47 new positions in the coming year. Congratulations to 
HORIBA
 on the grand opening of their Reno Technology Center on Barron Way. The new site is in full operation. They will perform research and development for measurement and control of gases and liquids that play a key role in the semiconductor production process. 
Read more here
.
Congratulations to Beaverfit, which began as an entrepreneurial startup in early 2014.
 They are experiencing steady revenue growth, have just hired their 25th full time employee, and expect to add more by the end of 2018.  Beaverfit designs, manufactures and distributes specialized training and fitness equipment for the military, first responders, educational institutions and others. 
Check them out here
.
Clear Capital welcomes Sheila Ryan as their new Chief People Officer.
 They also hired 67 new employees in their Reno headquarters over the past year and are continuing to grow and innovate, right here in downtown Reno. Congratulations, and we wish them the best as they continue to expand their operation in Northern Nevada.  
Follow their success here
.
Congratulations to Grove Collaborative, whose growth ranked 
#37 in the INC. 5000 2018
. Check out the other 5 local companies that are appearing under Reno and Sparks!
BREW works with the Regional Transportation Commission (RTC) and Nevada Department of Transportation (NDOT) on an ongoing basis to help identify transportation issues and opportunities.
RTC
 offers a variety of shared ride options, and 
My Ride To Work
 offers private transportation services for employees.
Workforce Updates
Biggest Little Tip of the Month:  Recruitment issues? The American Job Center Of Nevada, located at The Reno Town Mall, 4001 South Virginia Street, will host the 1st Apprenticeship Fair, Friday, October 19th. If you are a company interested in hiring and investing in talent, or an individual interested in being hired and developed, please reach out to Erin Hasty, OWINN State Apprenticeship Director.
The Office of Workforce Innovation (OWINN) is requesting proposals for Work-Based Learning Pay-For-Performance Grants up to $200,000. Grants are due October 9, 2018. The grant supports the design or expansion of  work-based learning programs such as Internship/Co-Operatives, On-the-Job Learning (OJL), Job Related Technical Instruction (RTI), Pre-Apprenticeship/Apprenticeship Readiness Training.
Partner Updates
Congratulations and Help! 
In an effort to help address the affordable housing issue in our community, Par Tolles, Allison Gorelick and the Community Foundation, under the leadership of Chris Askin and Jim Pfrommer, worked closely with the Reno City Council and staff, along with a host of community supporters to help the underserved working members of our community find housing.  The Village on Sage Street is an answer to this challenge.  The transitional housing project will cost more than $8M with almost $6M covered by loans, in-kind support or funding – 
The remaining $2M is where we need your help! 
Without this housing these people will be homeless, so please go to this link and see how you can help. 
Here is their website.
Want exposure for your business? The NCET Small Business Expo is scheduled for Friday, September 28
 at the Atlantis Casino Resort Spa Grand Ballroom. For more information or to sign up, 
go here
.
We are becoming a cyber community!
 Cybersecurity training in the community is gaining traction with multiple entities offering programs.  DRI is offering  a Cybersecurity Internship Program funded by an Office of Science, Innovation and Technology (OSIT) Workforce Development Grant and students will come away with a SANS certification. The Washoe County School District CTE division is developing a Cybersecurity program to be rolled out at Hug and McQueen High Schools. TMCC, WNC, UNR, and private education entities are also offering certification and degree programs. This is all great news for students interested in a cyber career or companies looking for trained cybersecurity professionals! 
More information can be found here
.
A Construction Career Day, presented by BuildNV.org is being held on Thursday, September 27th at the Reno-Sparks Convention Center to help students learn more about professional career opportunities in the industry. To sponsor, exhibit, or learn more, go here.
Free safety and health assistance is available from the Safety Consultation and Training Section (SCATS) of the State of Nevada. 
SCATS provides free site surveys, free training classes and free safety resources to all State of Nevada employers. For more information, call (877) 472-3368 or 
visit their website
.
NNHRA hosts Engaging the Generations event on October 4th.
 Learn to develop practical strategies to help motivate, communicate, retain, and challenge the generations of today.
Save the date – 3rd Annual Philanthropy Leaders Summit Reno – Transformational Philanthropy – held Fri, September 21st from 8:00-11:30 AM at the Nevada Museum of Art.
 The Philanthropy Leaders Summit is an annual gathering of corporate funders, family foundations, and individual philanthropists and hear about best practices, trends in giving. 
Here is their flyer. 
Here is their flyer.
Are you a member of an organization that holds their meetings elsewhere around the country? 
Don't forget the RSCVA team is ready and able to help you bring one of those meetings to the region. Be a Superhero and help the RSCVA attract meetings and conventions to our area. For more information, 
go here
.
Major Investor of the Week
Granite Contruction Company  – Granite Construction Company is a full-service general contractor, construction management firm and construction materials producer.
EDAWN Events
Registration is now open for EDAWN's 7th Annual Existing Industry Awards – Plan to be a part of our celebration as we recognize the many great companies who are the foundation of our local economy. The EDAWN Existing Industry Awards, will be held on Thursday, October 18th, at the Grand Sierra Resort.
Thank you to our Title Sponsor: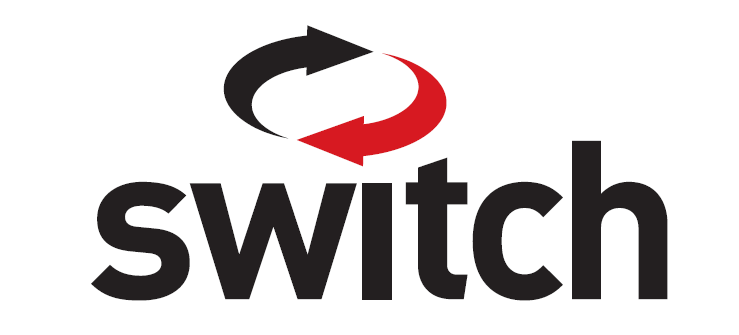 Thank you to our EIA Sponsors:
Food Sponsor: Plumas Bank
Beverage Sponsor: Brycon Corporation
Award Sponsor: Stark & Associates
Program Guide Sponsor: CliftonLarsonAllen LLP